Our Females
Zoe
Monument Mtn's Walk on the Beach (USA) - (Monument Mountain's Prince of Clouds x Monument Mtn's Diana the Huntress)
Zoe, born June 10, 2015, came to us from our friends in the US. She has had beautiful puppies for us so far and we look forward to many more years of breeding with this calm, kind female.
Zoe is now retired and living with our daughter, Becky, and her family.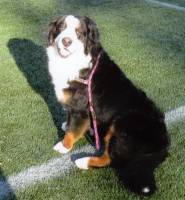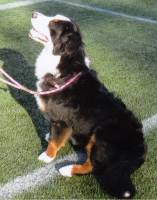 Zoe CKC Registration
Zoe AKC Registration
Zoe Eye Certificate
Zoe Hip Certificate
Ella
Sweet Magic Ella of Oakfarm (Ukyo V. Dallas x Sweet Magic Solo of Oakfarm)
Ella, born Dec 10, 2016, is from our longevity line. She has lineage live to 12 years of age. She is a sweet female who loves to be loved.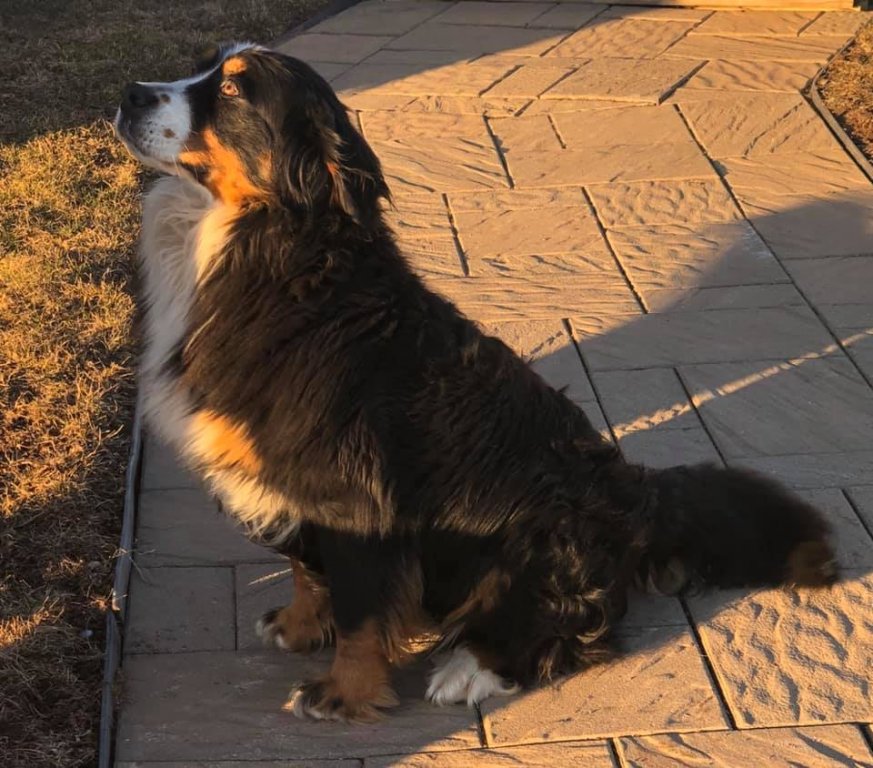 Ella CKC Registration
Ella Eye Certificate
Ella Hip Certificate
Ella Heart Certificate
Mavis
Miss Mavis of Oakfarm (Ukyo V. Dallas x Monument Mtn's Walk on the Beach)
Mavis, born Aug 11, 2018 is owned by our daughter Karyn and her boyfriend, Glen. She is a lovely female with perfect markings. Full of personality and very smart.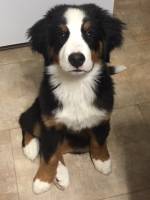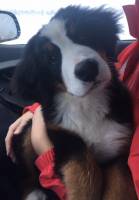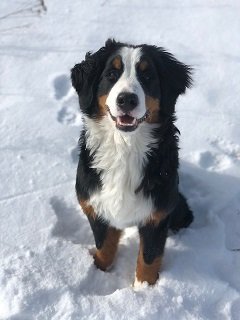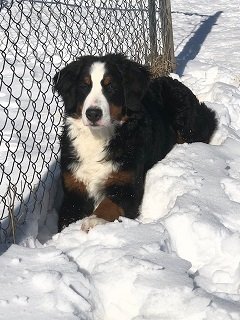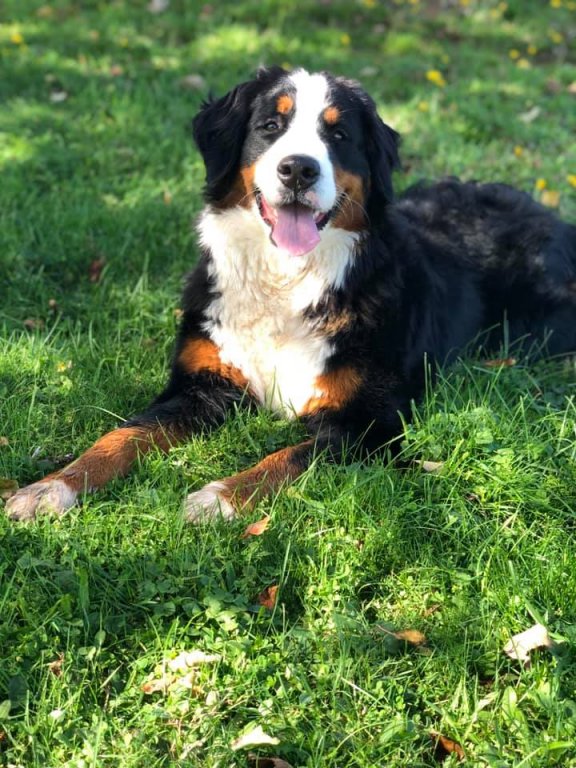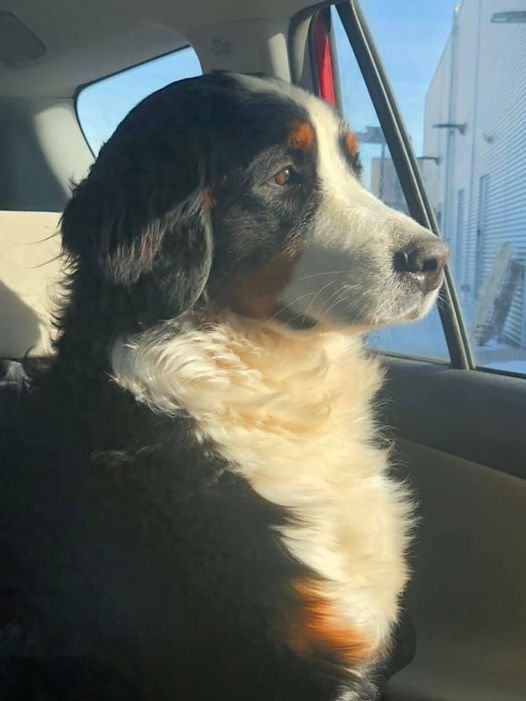 Mavis CKC Registration
Pepper
Black Pepper of Oakfarm (Ukyo V. Dallas x Monument Mtn's Walk on the Beach)
Pepper, born February 28, 2018 is currently our youngest female and is a full sister to Mavis. She is very "chill" and loves to snuggle. We are hopeful she will have her first litter in 2021.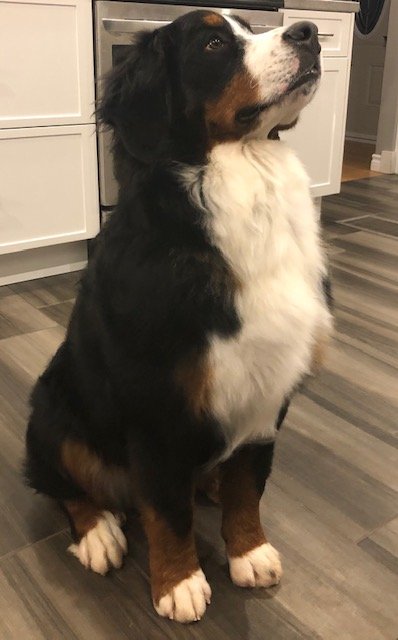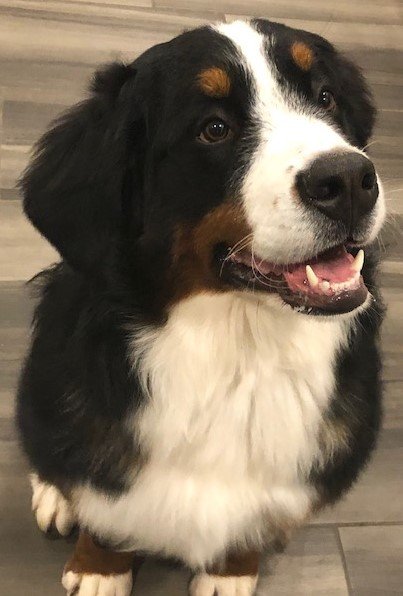 Mya
Bellevue Acres Bed of Roses (Washington Frost - BLR x Verena Bersaltyna - CZR)
Mya, born November 4, 2019, came to us from Virginia, USA. Her parents are of Belarusian and Czech decent). Her father, Tank, weighs in at over 160 lbs. her grand-parents on both sides are International Champions. Mya is a tall, sweet girl, who is very obedient and would rather be on your lap as anywhere else. She is owned by Karyn and Glen.
She just received her CKC Registration so has dual registrations (AKC as well).
Her DM score = A.
She will be bred late 2021 when she comes of age and her x-rays are clear.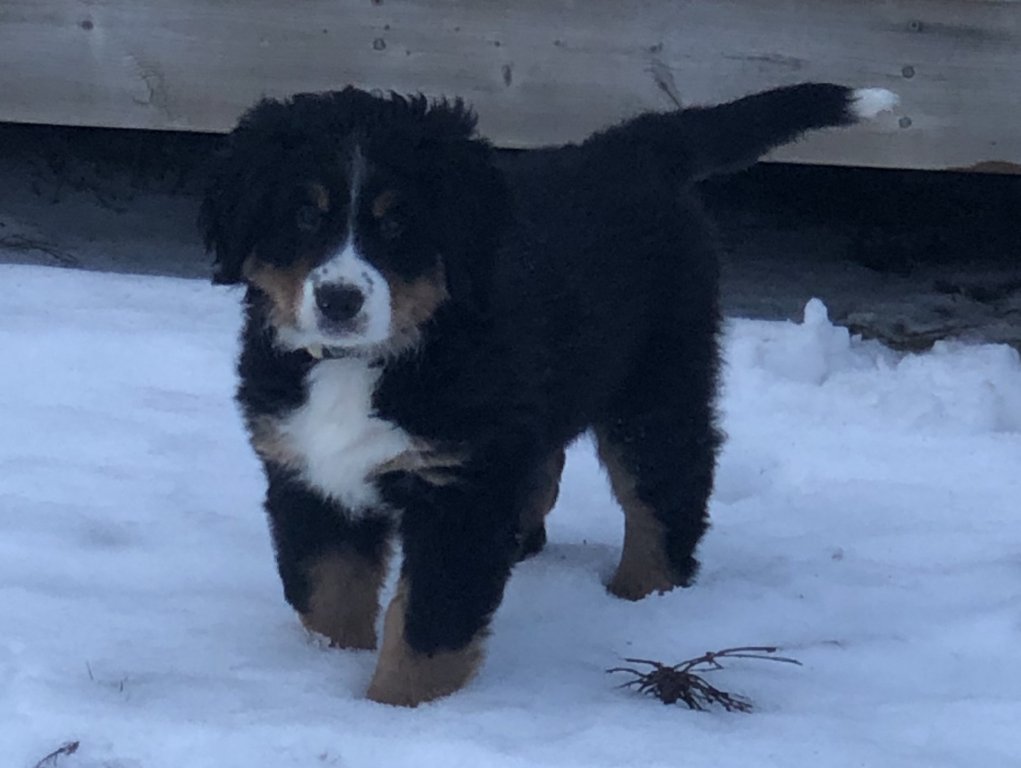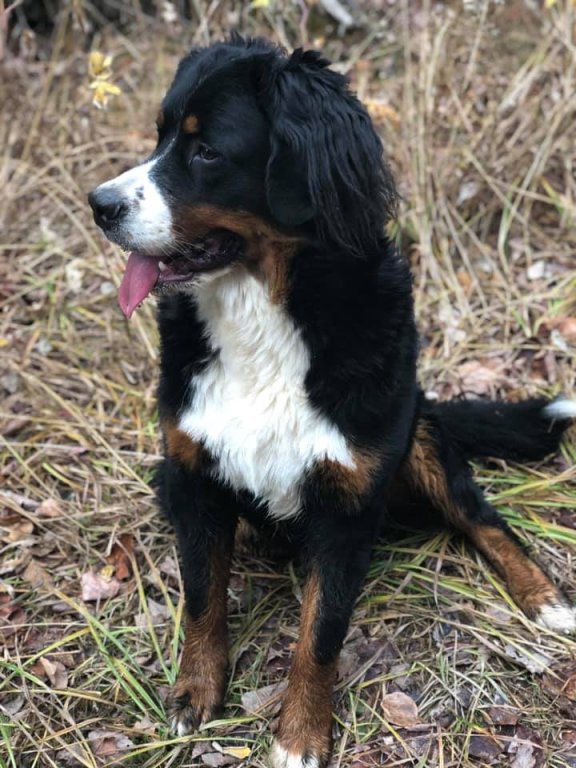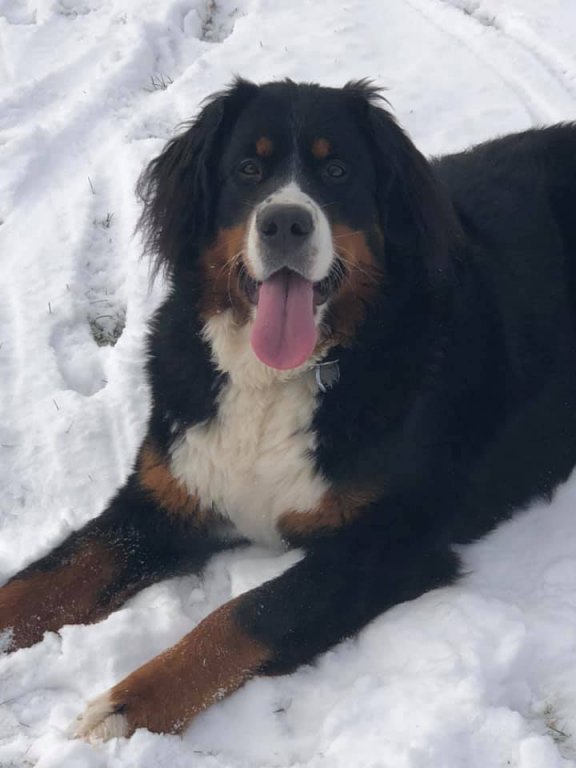 Documents pending.